Building an undeniable brand culture is pivotal in providing unparalleled customer experiences, making your CX team the best ambassadors for creating brand loyalty and providing exceptional customer service. Customer experience teams don't exist solely to solve customer problems, but act as key players in establishing loyal customer relationships. This means it is now more important than ever before to design and empower your CX team in new ways that set the stage for limitless growth, retention, and raving fans.
Our in-house expert
Meet Lexi Horn, the Head of Accounts at Influx, who seamlessly integrates CX best practices while working with our top clients. Prior to joining the Influx team, Lexi worked at Blenders Eyewear, where she scaled a team from 0 to 50+ employees. Following her leadership and four years of 100+% year-over-year growth, Blenders was acquired at a $90+ million valuation. Lexi's unique talent for integrating CX with marketing and operations makes her a next-generation leader on a mission to fundamentally shift the way brands deliver exceptional customer service.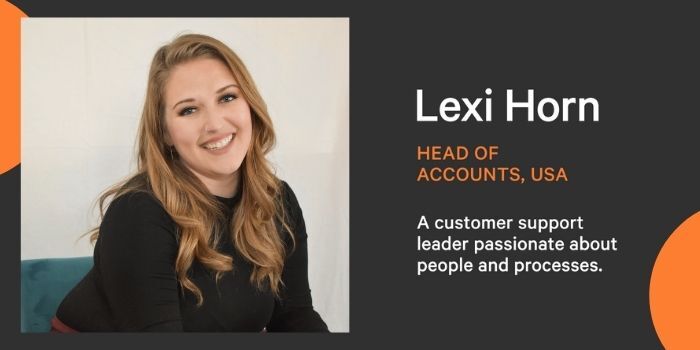 The new era of CX
How can companies shift their approach to CX in order to maximize good outcomes and turn team members into brand champions? First, it's important to know the value of CX and why this team is often treated like the red-headed stepchild at most companies. The CX department is often thought of as a bandaid that fixes customer problems but never brings about real solutions.
CX teams as a problem, not a solution
There are three reasons why the CX department tends to be a bottleneck. First, the team is typically drowning in tickets and can easily get bogged down with the day-to-day, forgetting the "why" behind what they do. This results in employees who lose sight of your company's mission, values, and vision. Second, CX employees typically do not feel heard or valued, which is one of the reasons why the department has such a high turnover rate. Poor retention halts growth, the ability to scale, and hinders the team from delivering exceptional customer experiences aligned with brand. Lastly, employee burnout and attrition can seriously damage the team. These employees take hit after hit, day after day and it takes a conscious effort not to spread the negativity. Hence another reason for high turnover, which costs the company time and money- plus it makes the department a thorn in any CFO's side.
Transforming your team + infusing brand culture
To transform into an exceptional CX team, it's important to address these issues and reframe the department entirely. CX needs to infuse brand culture into the day-to-day, but what does that mean exactly? Brand culture is the story of your company that team members live out and engage with during their daily work life. A strong brand culture makes for happy employees who are amazing brand representatives that deliver excellent customer experiences and help skyrocket growth.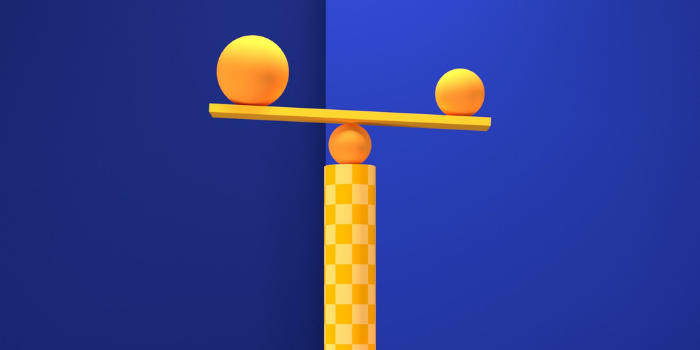 Actionable steps for change
Our in-house CX pro Lexi Horn knows just how to reframe the department for success. This happens in three steps: Empower, align, and inspire the team for the new era of CX. This creates an undeniable brand culture, aids employee retention, and takes your CX team from a call center to a profit center. As we move through these steps, we'll take a look at some examples from Lexi's time at Blenders Eyewear.
Step 1: Empower
First, it's important to empower your team and stop them from drowning. Staffing your CX team with enough resources and fallback solutions makes a world of difference. A great way to ensure this is to outsource an extra layer of customer support.
"I really didn't want to outsource any of my team to another company. The idea of giving up that control terrified me, but when you have 20k in your backlog, you kinda have to bite the bullet or lose your job, right? I talked to a few companies but chose Influx because they assured me that they would do everything my way. My CRM, case reviews, KPIs… Overall expectations. Influx served as an extra layer of support that alleviated pressure on my internal team and enabled them to focus on other things." -Lexi Horn
When the team goes from drowning to thriving, employees are empowered to do their best work. Influx agents are trained on all major help desks and can be trained for your company, your way within one week. If you'd like to learn more about Influx, click here.
Step 2: Align
Once the team is empowered, it's important to align the CX department with the rest of the company. Make sure that your department's actions and processes are tied to the company's values and missions- as well as matching the executive team's goals and expectations. When everything is aligned, it's easier to establish a clear internal culture.
"At Blenders Eyewear, the order confirmation email says, 'Your sunnies are being blessed by a mermaid.' This is how we referred to processing time. Customers would always ask me if I was the mermaid… And that gave me an idea. I began to write down 'The Mermaid Ten Commandments.' I wrote a little story about a mermaid who came to Blenders Eyewear and gave us a shell inscribed with the list. While these were things we took very seriously, painting them in the light-hearted ways of the Blenders voice made it fun again. We changed the support email to mermaids@blenderseyewear, renamed our slack channel, and all of our team meetings were called 'Merfolk Unite'. This helped us establish a unique internal culture that was all our own." -Lexi Horn
Step 3: Inspire
Once the customer experience team is aligned with the rest of the company, you can focus on nurturing that internal culture and inspiring your team with humor, humanity, and candor. It's the little things that make the biggest impact, and bringing fun into the workplace has a positive compounding effect on your brand.
"To stomp out the negative, you need to go hard on the positive. Even if your company is SUPER serious, you can do it. With this, you should also bring your brand to the forefront of CX. Your brand is why your employees came to the company in the first place. There is a vision they believe in.

To pivot, we had to become more interactive on slack, we did a few silly (but meaningful) things for the team. When I had my whole team in one office, I would purposely distract them around 3 pm with silly questions or have one of our team members tell us what is going on in pop culture. We celebrated birthdays, did throwback prom/awkward teenage photos… one woman who was on our team located in Jamaica did a baby bump photoshoot and shared them with the team.

When there wasn't an obvious thing for us to celebrate across the team, I went to the old faithful, BuzzFeed quizzes, and weird news articles from San Diego: like a plane landing on the freeway next to my apartment, and a sea lion who made it a few miles inland on the freeway." -Lexi Horn
Along with humor and humanity, candor is a great tool to gain employee trust and understand what is going on internally.
"When speaking with individuals on my team or in skip levels, we would always start out with,'"Hey. How are you doing?' I would typically get a very PC response. That isn't what brings people together. So I would ask again, 'Okay. That was surface level. How are you really doing? What is driving you crazy right now?' As the team members trusted me, I got real answers. Both professional and personal." -Lexi Horn

Unleash
Once the CX department is empowered, aligned, and inspired, the team's full potential can be unleashed. The positive results include higher employee retention, an increase in customer lifetime value, higher NPS scores, and improved insights all around. With the department running like a well-oiled machine, leadership now has the opportunity to openly communicate with team members about their accomplishments and gather honest feedback. Taking these exceptional insights and improvement plans to the executive team showcases that the CX team is not just a bandaid, but a solution-driving team filled with brand champions.
In Conclusion
The CX team is on the frontlines of customer communications and are the best representatives of a great brand culture. Reframe the CX department in three steps: empower your team and stop them from drowning; define the department's mission and values by aligning with the rest of the company's goals; inspire them with humor, humanity, and candor in the workplace. Once you've done this, your CX team will be unleashed to create an amazing customer experience for your brand.
Get in touch with Influx today!
To provide an extra layer of support for your existing team, contact Influx here. Our team provides exceptional customer service with flexibility and dedication, creating a positive and rewarding experience for both your company and your customers.