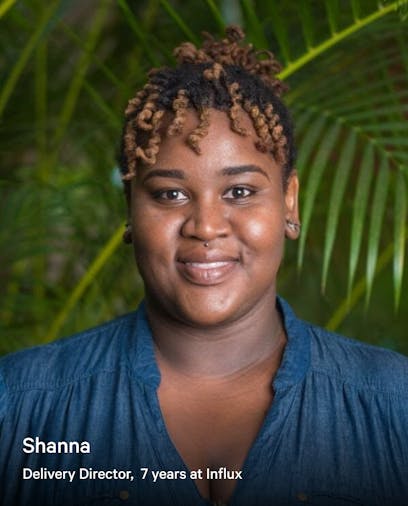 SaaS support
Solve customer problems faster with 24/7, high-performance support teams. Trigger more leads, upsells and happy users – stay flexible during every stage of growth.
See how SaaS companies work with Influx
Sometimes you need a little help, other times you need a lot. See how business work with Influx to deliver support in all shapes and sizes.

94% customer feedback rating for live chat via Support as a Service out of 3 regions

100% end-to-end omnichannel customer support in 6 languages across 7 platforms
24/7 fully managed support across 3 regions with 2-minute resolution time and 90% CSAT
24/7 global coverage via Support as a Service for 2,000+ tickets a month with 80% CSAT
6,000+ conversations handled per month via dedicated agents and Support as a Service

24/7 support with 2-minute first response times delivered via Support as a Service
Faster response times with 24/7 support
Solve customer problems fast with 24/7 support coverage. Our teams work globally, guaranteeing response times, coverage and quality. Be available in all the timezones you need without the operational headaches.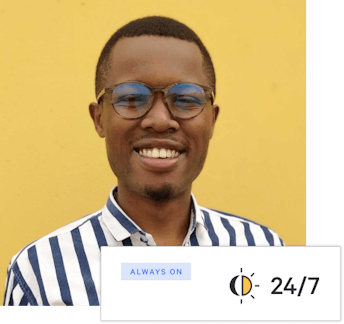 Grow your SaaS business with flexibility
Start with a small team and scale up as your business grows. Our service is elastic and scalable with no lock-in contracts. We also offer a pay-per-response model for companies that need more agility.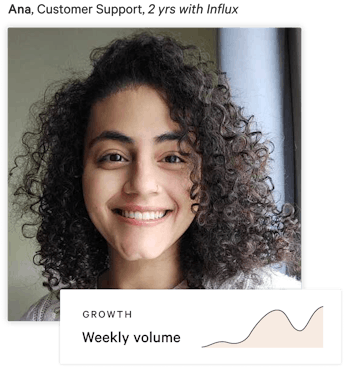 Management and training included
We run three types of management to improve responsiveness, quality, coverage, and channel ownership. All agents report to local management, which autonomously improves performance while ensuring maximum flexibility and speed to grow your business faster.
Ready to try Influx? Chat with sales →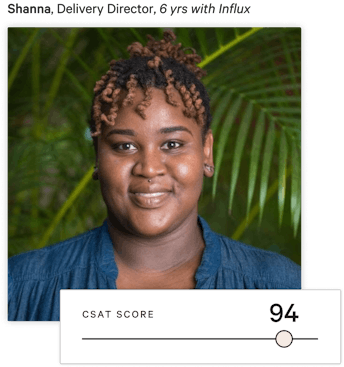 Customer support, simplified.
See how Biteable, Karbon and Michael Hyatt & Company deliver a uniquely flexible customer experience with Influx, simply.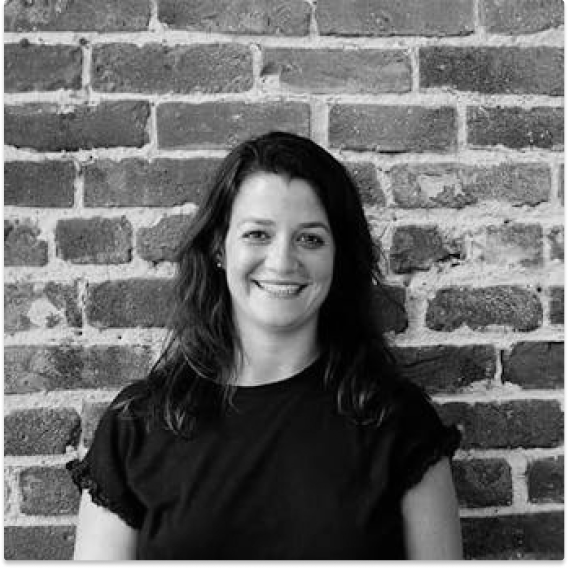 Cori Morris
Customer Support Manager, Front
"Influx helps us troubleshoot and resolve customer issues within 15 minutes after hours. One of my favorite things is I don't have to constantly update them on how they should answer new types of questions. They learn from my Inbox. I'm not spending time emailing them on a daily or weekly basis."
Hire full-service teams on demand
Make your support ops fast, flexible and ready for anything with experienced 24/7 support teams working month to month.