About AnimalHouse Fitness:
AnimalHouse Fitness develops innovative fitness solutions to help customers meet wellness goals in an environmentally conscious manner. The brand was founded by two athletes who created MonkeyFeet, the first device that allows you to lift weights with your legs.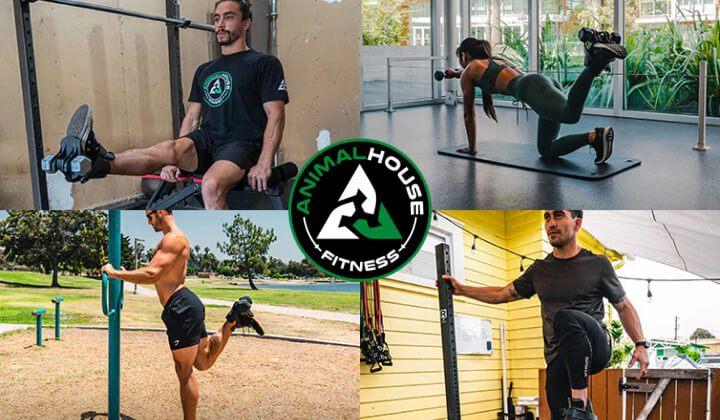 Influx team setup:
3 dedicated digital agents
US coverage 8 hours/5 days a week
Gorgias, email, and social media coverage
Influx team results:
Maintain inbox zero
Resolve 3000+ tickets per month
Average first response time: <12 hours
Getting started with Influx:
In 2021, AnimalHouse Fitness came to Influx looking for a customer support partner to manage all inquiries quickly and efficiently. The two founders were handling all customer support themselves- a volume of ~20 tickets p/day and 40+ social media messages p/day. The brand wanted a customer support operation that could handle returns, shipping, exchanges, common FAQs, and more.
Influx built a scalable operation that started with 1 dedicated agent and soon expanded to 3 dedicated agents. The team maintains inbox zero with an average first response time of <12 hours. Ticket backlog is also cleared during peak season on Black Friday and Cyber Monday.
The Influx team matches Animalhouse's quality and brand tone, ensuring their customers are given an excellent experience via Gorgias, email, and social media.
What they're saying about Influx
"Since we started Animalhouse, my co-founder and I were handling all customer support by ourselves. The Influx team has been a huge help to us, answering tickets quickly and making sure the inbox is cleared. Plus, they match our brand by communicating in a fun, casual way while still being professional."
-Evan Gubera, Co-Founder

Get started today
Influx builds customer support teams on-demand that flex and scale as you need, enabling companies to deliver fast, high-quality support experiences, around the clock.
Ready to try Influx? Contact sales.