The term 'Black Friday' originated in Philadelphia in the '50s and was used by police officers to describe downtown retail store crowds the day after Thanksgiving. When retailers adopted Black Friday, they depended on holiday shopping to put them "back in the black." Being back in the black means earning profit instead of operating at a loss or "being in the red."
Today, Black Friday now includes brick-and-mortar stores and eCommerce retail. Many businesses extend their discounts to take part in other key shopping dates such as Small Business Saturday or Cyber Monday. The eCommerce holiday trends report for 2022 will give you the stats you need to know what to expect this holiday season.
Black Friday is the biggest shopping day of the year in the United States. Cyber Monday is the second biggest shopping day and the biggest for eCommerce retail. It's important to map out your strategy ahead of time to guarantee that promotions are executed successfully. Read through our top ten tried and tested marketing strategies that small or large businesses can implement this Black Friday!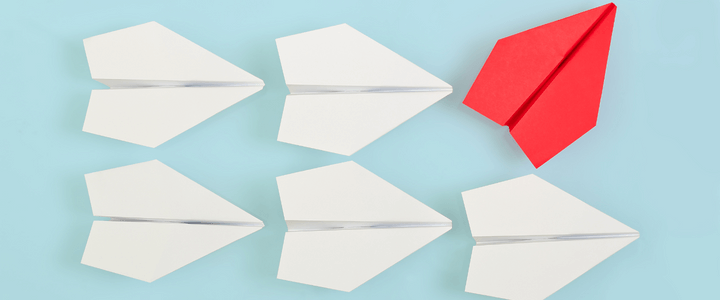 Our top 10 marketing strategies for Black Friday you need to be using
1. Offers and coupons
Black Friday is a holiday where shoppers expect big deals. Some consumers enjoy hunting for a deal while others will only participate if a discount is enticing enough. It's vital to choose offers that encourage shoppers to purchase without cutting too deep into your margins.
Different types of Black Friday deals include BOGOs, percentage sales, price bundling, free shipping, a free smaller item for orders over a certain amount, or coupon codes for your loyalty program members or email subscribers.
2. Extend sales past Black Friday
Although Black Friday is only one day, many stores will keep their discounts through the weekend and even into the following week to compete with Cyber Monday deals. According to Statista…
In 2021, 108 million people reported they planned to shop on Black Friday and 62.8 million people planned to shop on Cyber Monday in the United States.
As the second biggest buying day of the year, it is in consumers' and your best interest to extend eCommerce deals through Cyber Monday. For this to be successful, customers need to know what deals are happening. Keep customers in the loop by making sure you have an adequate amount of marketing messages!
3. Social media announcements
Social media is the perfect place to announce when and what your Black Friday deals will be. Social media campaigns are also a great opportunity to grow your email subscribers by creating 'mystery deals' that are only available to your newsletter audience. If social followers want in on the deal, they'll need to sign up for your newsletter to receive that special offer.
Consider sharing sneak peeks and engaging content that builds anticipation and fosters community. If it pertains to you, make sure your Facebook Shops account is set up and up to date. Then, tag products directly in your posts to increase social media eCommerce. A diverse content plan with polls, giveaways, or countdowns creates excitement to take part in deals.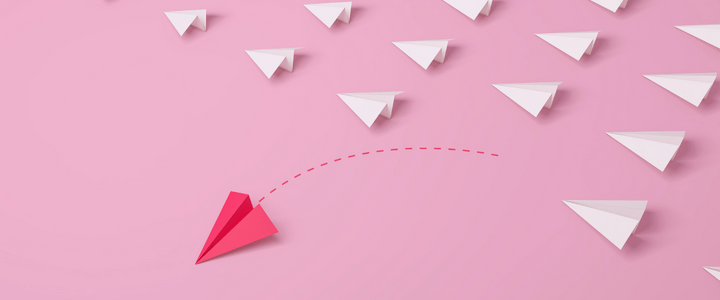 4. Email campaigns
According to Constant Contact, email marketing has an ROI of $36 for every $1 spent. Email campaigns are a low-hanging fruit with high benefits. Consider segmenting your audience and offering personalized deals based on previous purchase behavior.
Schedule emails to send with enough time for customers to know what's coming. A week before Black Friday, let subscribers know what your deals are when they can take part, and how. Then, leading up to Black Friday and beyond, continue to send teaser campaigns and last-day-to-order reminders.
5. Additional customer support
At a time when consumers are spending more than any other season of the year, it's important to have enough customer support available. Outsourcing customer support for the holidays is an excellent way to ensure your customers have the help they need without having to hire and train seasonal staff.
If you need additional customer support, check out our blog on how to outsource customer service effectively, or reach out to our team to get started in only one week.
6. Retarget previous purchasers
Retargeting is a cost effective way to increase sales. There are a few ways to retarget previous purchasers:
Target users based on the specific pages of your site they visit to create personalized ads.
Segment your audience by recent visitors, cart abandonment flows, recent buyers, purchase behavior, etc. who can all benefit from customized messaging.
Pixel-based retargeting that re-displays material to anonymous visitors.
Retargeting campaigns are exceptional to generate awareness, drive conversions, increase customer lifetime value (CLV), and to complete the buyer's journey.
7. Create a sense of urgency
To build anticipation and create a sense of immediacy that encourages consumers to purchase, write your copy with urgency. With compelling email subject lines and countdowns on your social media or website, it inspires shoppers to take advantage of your Black Friday deals before they disappear.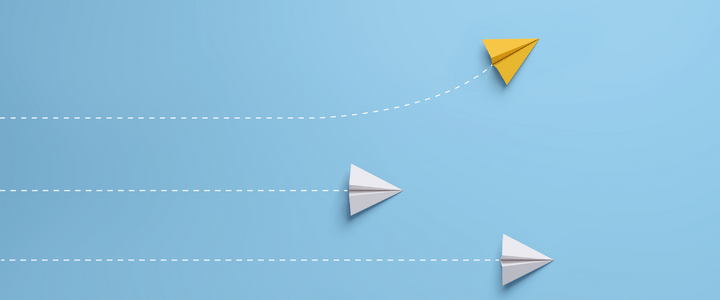 8. Optimize website performance
Website performance is crucial for Black Friday shopping. Customers expect websites to load fast so they can continue browsing for deals. According to Portent…
The ideal loading time for websites is zero to four seconds as it has a conversion rate of 12% or 30%.
If a site loads any longer than 4 seconds, users begin to abandon and transactions decrease by 1% each second. Testing your website speed is easy with free tools such as Google's PageSpeed Insights.
Another tactic to optimize your website it hosting. If memory, storage, or processing power is reaching its limit, consider upgrading to ensure a smooth shopping experience.
9. Chatbots and live agent support
Chatbots and live agent support allow customers to get help in real time. As a quick and easy solution, customers can get immediate assistance as they are shopping on your site. Since Black Friday is time-sensitive, enabling chatbots or preparing your support team beforehand proactively solves future problems. With customers receiving immediate answers, it keeps them satisfied and increases sales.
10. Conduct test runs
The idea is to isolate your variables for definitive results by testing one component at a time. Testing allows you to find shortcomings to correct before executing.
We hope these tips have helped prepare you and your team for a successful Black Friday! Check out some of our other blogs for more tips.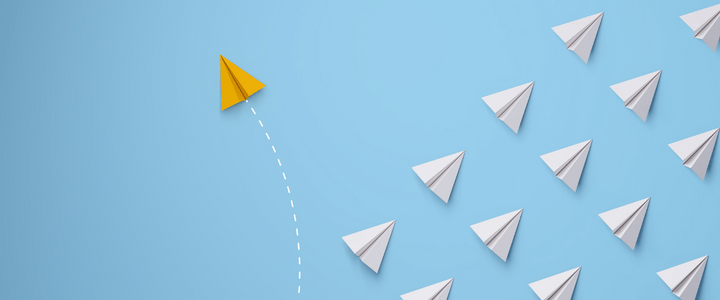 Examples of the best Black Friday marketing campaigns
Even though the tips listed above are common tactics for Black Friday, that doesn't mean you can't let your imagination run wild. Coming up with a unique campaign for your brand requires a bit more planning. Here are three examples of amazing Black Friday campaigns to jumpstart creativity:
1. Target's holiday price match guarantee
If a product purchased earlier in the holiday season has been reduced in price, customers can get a refund for the difference. Additionally, Target pledged to match competitors' prices within 14 days of purchase. This is a terrific strategy to increase Black Friday sales even before the season begins. Customers who may be on the fence about buying can feel confident to do so now rather than waiting for price reductions.
2. Dude Dad's Golden Ticket giveaway
Dude Dad, the popular online personality and video creator, decided to produce a Wonka-themed Black Friday video, complete with a real-life Golden Ticket Giveaway competition. Any orders over $50 from the Dude Dad store before December 3 might have one of three Golden Tickets inside.
Instead of a visit to a chocolate factory, the winners received one of three prizes including a snow blower, leaf blower, grill set and more.
3. Walmart's #Unwrapthedeals
This campaign turned Black Friday sales into a fun, engaging experience. Customers could "unwrap" virtual deals from the campaign's shoppable TikTok filter to find Black Friday surprises. TikTokers shared their challenges with the hashtag #Unwrapthedeals for everyone to see. If they loved their win they could simply click to purchase it from Walmart's website.
Customer support for Black Friday
Customer support is the most important thing a company can invest in. Increase your customer satisfaction and boost repeat buyers with fantastic Black Friday support! Contact our team to get a quote now.