Customer support teams
Deliver an omnichannel support experience in a simple month to month format. Stay flexible with fully managed support operations, across all channels and timezones.
TRUSTED BY STARTUPS TO ENTERPRISE






Support operations to grow your business
&nbsp
Live chat
Add a human layer to your customer support and deliver an experience that makes customers want to return.
&nbsp
Email support
Provide 24/7 support and resolve tickets fast with experienced agents who can match your brand voice.
&nbsp
Voice capable
Always on, top-tier voice support for your customers who prefer interactions in real time.
&nbsp
Social
Fast, on brand support for your customers across all social channels. From Facebook to TikTok, 24/7.
ELASTIC SERVICE
Support teams that flex as you need
Be ready for growth, exactly when you need it. Whether it's a seasonal spike, post-campaign query backlog or an extra layer of support while you grow, we offer month-to-month support teams that flex as your business does.
Ready to learn more? Get in touch →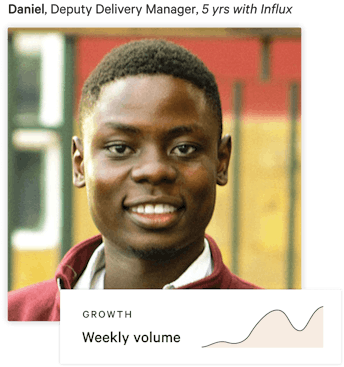 FULLY MANAGED
Management and training included
Take the headache out of hiring, with global support teams fully managed by us. Our end to end management system helps us hire, onboard, train and scale teams quickly to save you time and money.
Ready to try Influx? Get in touch →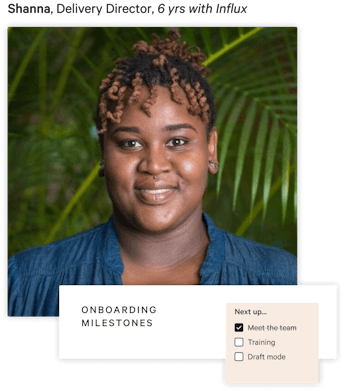 MULTI CHANNEL
Quality support on every channel
Use your existing support technologies and launch faster. We integrate with your existing helpdesks, social channels, and workflow to deliver support that's on brand, at scale and, above all, on every channel.
Want to learn more? Get in touch →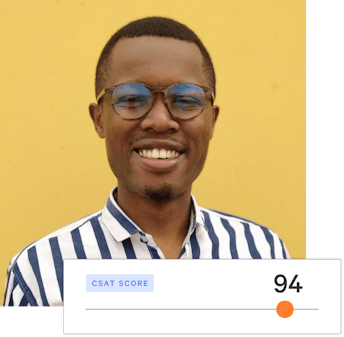 SEAMLESS INTEGRATION
Connect your existing tech and social channels
Increase capacity with high-performance agents and training – all seamlessly integrated into your current systems.
Ready to learn more? Get in touch →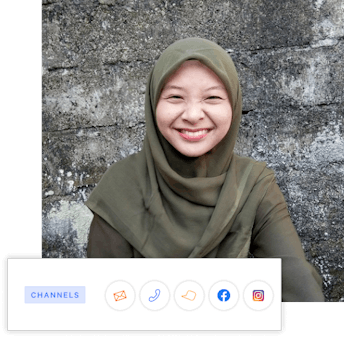 Delivering a quality customer experience on brand and at scale.
Blenders Eyewear partnered with Influx to delight their customers and grow their business fast.
You're in good company
Influx is trusted by hundreds of online businesses, big and small.
76 agents resolve 250,000+ tickets per month with 24/7 coverage, surpassing KPIs

Building a remote support team with consistent culture, standards, and performance

24/7 dedicated support and burst coverage for 20,000 tickets via 30 agents

10 agents resolve 27,000+ conversations per month, then quickly scale 2x in one month
24/7 fully managed support across 3 regions with 2-minute resolution time and 90% CSAT

Burst coverage resolves 2800+ seasonal backlog with 92%+ CSAT after 200%+ customer growth