About Koala
Koala is on a mission to become the smartest way to buy high-quality furniture online. They sold 17,000 mattresses in their first year in business back in 2016, and recently won the 2021 Good Design Award Winner for Product Design - Furniture and Lighting.
It's this simple yet unrelenting honesty to their products that has earned the brand over 14,200+ five-star reviews.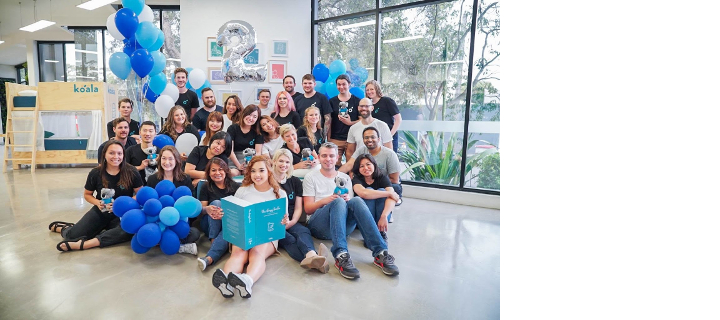 Team Setup
Influx provides after hours support from 5 pm to 10 pm via Zendesk and Zendesk Chat, while also providing backoffice support during Australian business hours.
Influx Team Results
1,000+ responses/month after hours
40% after hours ticket volume
70%+ NPS
What they're saying about Influx:
"What I like about Influx is that there's this sense of being on the same team. There's always a two way conversation. We're working together."
"We've matched or improved our scores while working with Influx. We track CES, CS NPS, Product NPS and CSAT."

- Ben Cadenel, Customer Service Manager at Koala
About Influx
Influx builds full service support teams that flex and scale monthly, enabling companies to deliver fast, high-quality support experiences, 24/7.
View all case studies. Ready to try Influx? Contact sales.