Need a quick hiring solution? We can get started in under a week with flexible, on-demand support.
Businesses in need of customer support have two options: hire talent internally or outsource to a service provider. While there are pros and cons to hiring vs. outsourcing—and businesses should consider both—there's not always a right or wrong answer to which is best for your business.
The hidden costs in the hiring process like advertising, time investments, training, or turnovers can stack up significantly and end up costing much more than a service provider would charge.
Whether you're launching earlier for the holiday season, scaling customer support, or looking to clear the backlog, understanding the costs of hiring and outsourcing is a big factor in the decision making process.
We've curated a list of 2023 stats on the cost of hiring customer support that will help you make the right choice.
The costs and challenges of HR
Cost savings of outsourced support
The cost of hiring customer support agents
Recruitment challenges
Recruiting can be quite a burden for businesses, given how competitive the market is. On top of that, it's not easy to find and attract diverse talent with the skills and experience needed to succeed. Simply, a majority of businesses are struggling. Here's what the numbers have to say.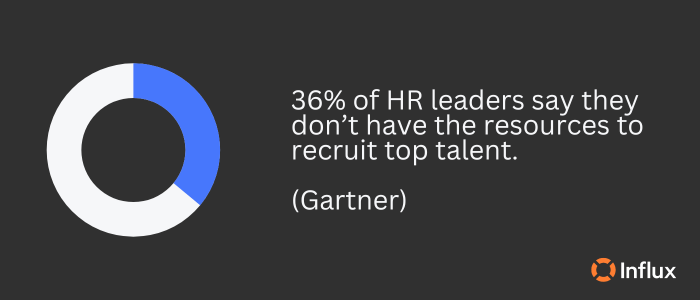 The costs and challenges of HR
It's expensive to find and onboard new employees. When businesses need to fill a role fast, it can cut into the search for a capable candidate and result in a hasty hire. Your team is probably facing some of these same challenges.
The cost of a bad hire
It goes without saying that a bad hire can affect a team in a number of ways, but the cost of a bad hire is something to be cautious of when considering whether to hire or outsource customer support. Check it out.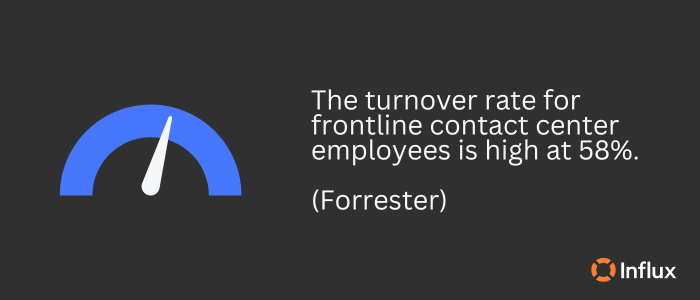 Cost savings of outsourced support
Many businesses choose to outsource their customer support to bypass recruitment, training, and management. Outsourcing is also a popular choice to get access to a team of experts and as a cost-effective solution. See for yourself.
The cost of hiring customer support agents
If you're considering hiring customer support agents, these stats will give you an estimate of just how much it may cost.
The purchase of customer service training materials: Spend as little as $100 or as much as $1,000.
An online course with on-demand video: Spend as little as $10 per employee.
Customer service software: Costs may be as low as $80 for general customer service training software or as high as $1,000 for highly specialized training.
Virtual training with a live instructor: Costs can range from $1,500 (for up to six people) to $2,250 for up to 24 people.
A full day of onsite in-person training: Spend between $500 and $1,500 per employee and may incur business travel.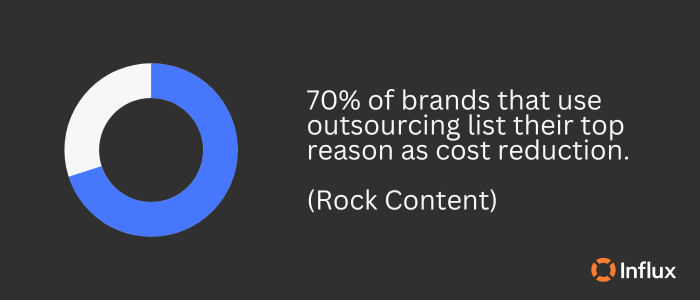 Need a quick solution?
Outsourcing is a quick, flexible, and cost-effective solution to hiring difficulties. Get started in under 1 week with on-demand support and full, global coverage that perfectly matches your brand.
What do you think? Do the benefits and cost savings of outsourcing align with your business goals? If yes, we'd love to talk with you about how it works.