Everything You Need to Know About Inbound and Outbound Call Centers
Nowadays, customers have high expectations. If they have an issue with a product or service, they want it to be addressed quickly and efficiently. Fulfilling their customer experience (CX) desires means meeting the customer where they are. The quickest way for customers to get an immediate response is by the support solution of phoning in to a call center.
When you think of the words 'call center,' what may come to mind are rows and rows of cubicles filled with agents dialing the phone non-stop in a room full of chatter. But now, representatives can work from anywhere. By definition, a call center is a centralized or remote department in charge of handling calls with customers. There are two types of call centers: inbound and outbound.
What is an Inbound Call Center?
An inbound call center is a customer service function that receives calls from customers who tend to be pre-existing shoppers with issues/questions, or are interested in the organization's services. Because of this, inbound call center agents need to have empathy, effective communication skills, thorough knowledge of the business, and most importantly, be available for 24/7 support. This creates a team of professionals who can ensure a happy and satisfied customer who has been adequately taken care of.
You can think of inbound calls as warm leads who have already interacted with your business. Pursuing and maintaining relationships with warm lead customers is important to establish a certain level of trust via a personal encounter. A staggering 95% of consumers cite brand loyalty as being tied to customer service. (Customerthink)
How does an Inbound Call Center work?
Inbound call centers can either be a centralized location where a team of agents handles incoming calls or a trained group of remote professionals offering product or support solutions.
Call centers are all about enhancing CX. For many organizations that are primarily eCommerce based, voice support is the only opportunity to speak with customers and personally connect with them in one on one conversation.
**Influx's Inbound Customer Support Solutions **
Customer support solutions can include omnichannel methods such as SMS, email, social media, and voice support, among others. For global, round-the-clock workflow, Influx utilizes the 'follow the sun' model. At its core, this support method is designed to transfer work for non-stop coverage and assistance.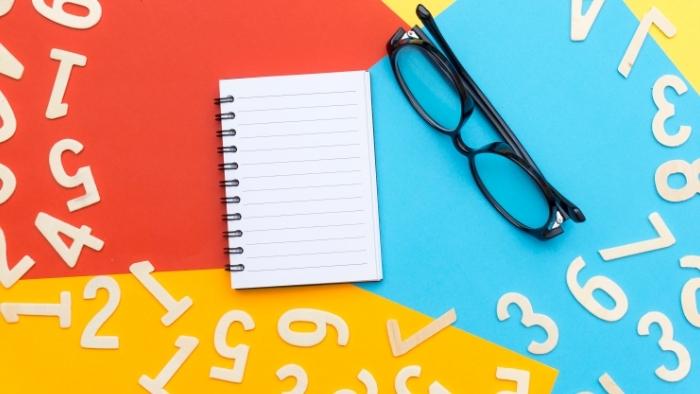 What is an Outbound Call Center?
As opposed to inbound call centers that receive calls, outbound call centers make the calls to customers. Outbound calls are an important part of lead generation as a way to engage with an audience who may not be aware of your product.
You might think that outbound calls are a waste of time, but 69% of prospects have accepted cold calls from businesses. (Crunchbase) After all, what customers really crave is a transparent human connection that can be given to them right off the bat by the pursuits of a trained sales team on demand.
How does an Outbound Call Center work?
The key difference between inbound and outbound call centers is that outbound call centers fundamentally have different goals; to make sales or provide potential customers with a service they might not be aware of.
Outbound call center services can be more than just acquiring brand new customers - they can include market research, nurturing relationships, billing explanation, surveys, and fundraising to name a few.
Influx's Outbound Customer Support Solutions
Customer support solutions are an opportunity to maximize the reach of organizations by finding lifetime customers who connect with a product or service. By outsourcing customer support it allows you to prioritize what is important for your business and to free up your workforce for more urgent tasks.
Statistics reveal that 18% of small enterprises resort to outsourcing because they want the external provider's in-depth knowledge and assistance. (Apollotechnical) Customer support outsourcing is advantageous for companies because it guarantees increased response time, personalized CX, after-hours support, and creates a seamless experience for customers.
It is better to have an Inbound or Outbound Call Center?
Depending on the type of business you have, you can benefit from either inbound, outbound, or both types of call centers. If your team cannot keep up with incoming calls, or if these calls get in the way of other important priorities, inbound call centers are your preferred choice. On the other hand, if you have a long list of leads that only seems to be growing larger, outbound call centers are your best bet.
Additionally, something else to consider is the cost of attaining new customers versus nurturing pre-existing customers. It could cost between 5-30 times more to get new customers than to retain the ones you already have. (Finextra)
When deciding which type of call center is more valuable, you will need to examine your goals and the direction you want your business to go in. Each type of call center has its own purpose. If you're looking to grow your business, outbound call centers give you the ability to skyrocket growth, as they are primarily focused on sales. Whereas inbound call centers target problem solving and customer satisfaction, another important aspect of a successful, growing business.

When should you outsource your Call Center services?
Customer communication can be time-consuming and you may wish for your employees to focus on more technical responsibilities internally. Many companies outsource call center services because it can be a challenge for businesses to maintain the infrastructure needed to handle a high volume of calls.
For just a moment, picture yourself in the customer's shoes. You recently purchased a new product and something is incorrect with your order. You're frustrated! You spent all this money and didn't receive what you were promised. So, you ring up the inbound call center and now you're on hold for two hours listening to elevator jazz music. This leaves you even more frustrated than you were in the beginning. We've all been there.
If a representative is not available, businesses run the risk of losing customers who hang up the phone before receiving a solution. In fact, one-quarter of customers hang up after just five minutes. (Hubspot) By outsourcing your calls to a 24/7 support team, it provides your customers with the satisfaction of receiving the proper care they deserve immediately.
How to start an Inbound or Outbound Call Center
Successful businesses satisfy customer needs, and if a call center is within the needs of your business, here's how you can provide it; first, determine your goals, your budget, and whether an inbound, outbound, or both types of call center is for you. Next, build your team and train them thoroughly on all aspects related to customer support. Finally, you'll want to invest in the right software and tools for success.
Get started with Influx today
Companies must have agents available when customers call for service or support. Our experienced representatives are composed of a fully-managed remote workforce who are ready to perform in 7 days or less. Getting started with Influx is rewarding and stress-free. Set up a call with our sales team to discover how Influx can help your business scale, flex, and grow to its full potential.