Today, consumers have many options to choose from. A positive customer experience (CX) can make or break a business's efforts to attract and retain customers. Alternatively, a negative customer experience can drive customers away and damage a business's reputation.
Some CX trends can present high-growth opportunities—due to new technology, thorough data, and fulfilling expectations from consumers. Our top CX trend predictions are simple ways that you can enhance CX and gain momentum to get ahead of competitors.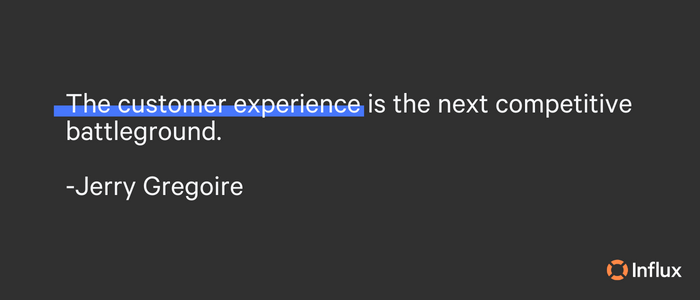 5 customer experience trends for 2023
1. Innovation fueled by efficiency
With threats of an oncoming recession, businesses may be reducing their budgets. For some, customer experience could be one of the first to get cut. Innovating the customer experience means exploring new options that add more value for your customers.
As organizations hunt for quick wins and increased return on investment (ROI), they will roll out flexible solutions more quickly that enable them to adjust processes to company and customer needs. Businesses that monitor performance frequently and refine their operations based on data-informed decisions will see the most success. Using innovative solutions, teams should strive for optimization and automation for efficient workflows and outputs.
2. Each interaction matters
Because customers are also conscious of a potential recession, spending may reduce as people aim to live frugally and save more. Modern consumers have high expectations; personalization, proactive service, and connected experiences across channels. A high standard of customer communication is required at all times, all across the board.
Every connection with a customer is crucial because it can have a big influence on how they see a company and how likely they are to do business with them again. With the expectation that customers may spend less than usual this year, each customer purchase is vital and creates an opportunity for loyalty or loss.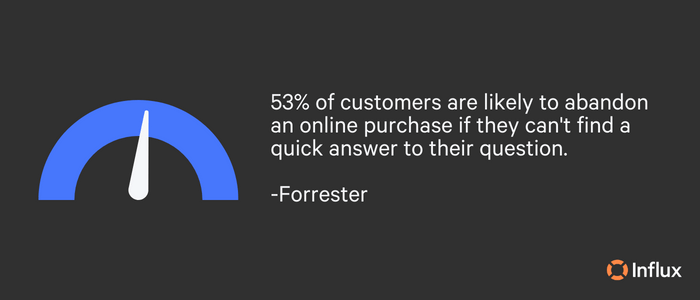 3. Authenticity
With so many companies vying for customers' attention, it's hard to stand out from the competition. Authenticity can be a good way to build a reputation as a socially responsible and ethical company. Consumers are becoming more conscious of the impact that businesses have on society and the environment. Authenticity, in this sense, means that the company is genuine in its actions and not just in its words, and that they are following the industry standards of ethics.
Being authentic helps businesses build a strong and loyal customer base by establishing trust and credibility. It takes courage to be genuine. Having the guts to tell consumers that their order will arrive late, or that there was a mistake, can be difficult. Let them know that you understand their frustration and are doing everything you can to do right by them. Authenticity is not about being perfect - it's about being honest and open with your customers. Businesses that make this communication proactive rather than reactive will see success in customer loyalty.
4. Self-service
Self-service is prized for its cost-effectiveness, convenience, scalability, empowerment, and 24/7 availability. It can also be personalized to customers' needs, leading to a higher satisfaction rate. Not only does self-service fulfill customer needs, but it also teaches them how to use your products. This allows for easier retaining and increases their relationship with your business. According to Zendesk…
67% of customers prefer self-service to speaking with a support agent. Many customers actually find it an inconvenience to have to speak to a human, and would much rather find the answer themselves and get on with their day.
As a quick solution to their problems, many customers look for self-service options. If you don't have self-service, 2023 is your year to create one. And if you already have self-service options, spend some time revamping and making sure your customers are aware of your self-service portal. Let the customer journey guide you in proactively answering customer questions!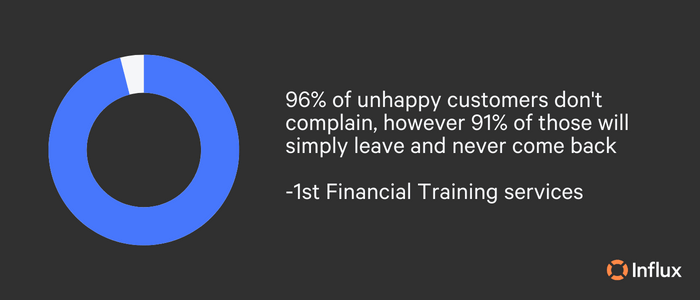 5. Outsourcing to experts
The last cost-effective trend that we'll see taking over 2023 is outsourcing to experts. Outsourcing customer experience is more affordable than maintaining an in-house team. This is because companies can take advantage of scaling their business and gaining access to specialized expertise without having to invest in training, hiring, and managing additional staff.
Because many businesses are also experiencing staffing shortages, outsourcing is the perfect solution to save money while maintaining an excellent customer experience.
Quality customer care with Influx
We offer a variety of solutions for businesses looking to outsource support. Our diverse team of professionals has years of experience in related fields to provide round-the-clock support solutions that take the weight off your existing team.
Designed to integrate with your current operations, Influx offers month-to-month pricing. We can get started in as little as one week. Get affordable support today!