Emily runs global support for Biteable, the world's simplest video maker.
In this interview, we dive into:
How they grew their global business from their roots in Hobart, Australia
How they think about delivering global support to a community of more than 1 million users
How Support as a Service fits into their broader growth and support strategies.
The Biteable community is now creating more than 100,000 professional videos every month.
Looking for additional insights? Check out more of our interviews, case studies and research or subscribe for future stories.
The Interview
Hi Emily! Thanks for taking the time! Let's start by talking a bit about Biteable. How would you describe your business?
Biteable lets you create short animated videos from a huge library of templates. Most of our customers are small businesses, YouTubers and people building a presence online.
We've now helped these people create more than 1,000,000 videos, so that's pretty cool!
What makes Biteable different from other online video makers?
I think our level of animations are applicable to a broader range of people, and our videos generally look really, really good.
We made an effort from the beginning to be super simple. We didn't want too much adjustable stuff, so customers get a video they're happy with quite easily.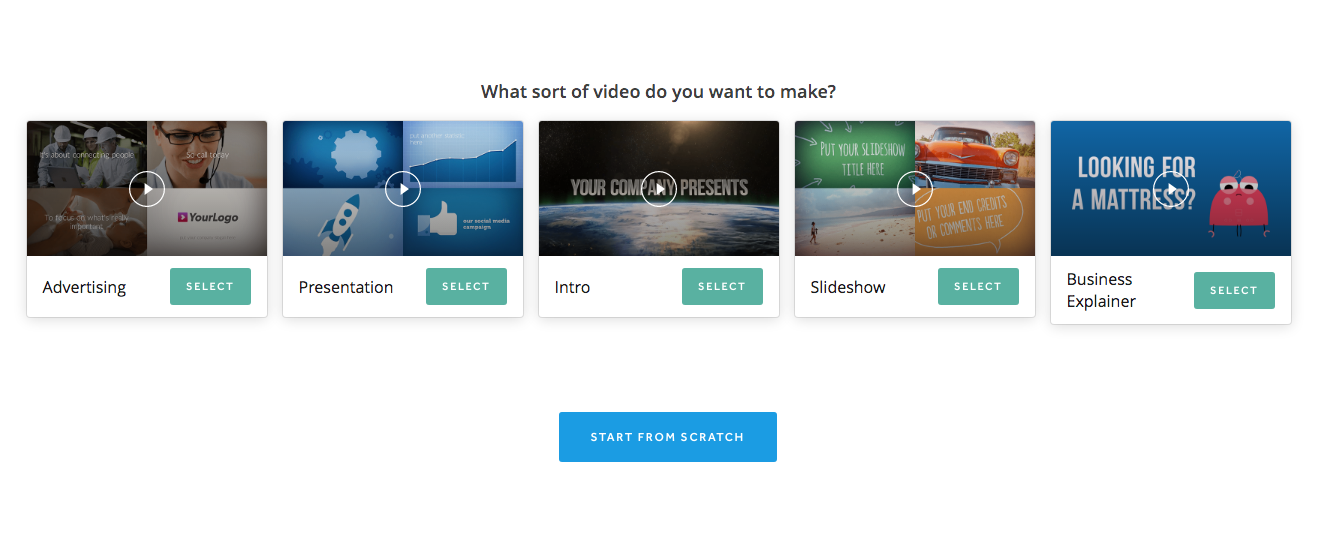 Are there any advantages to growing a SaaS business from Australia versus from the US or Europe?
It's definitely cheaper to run here. Cost of setup is less. Cost of having an office is less. Hobart as a city has everything you need. It's also way cheaper than the other international centers.
Being in Tasmania too, there isn't as much recruiting competition, so we can find job applicants before they jump to larger city centers. Often people want to stay in Tasmania, so it's a win, win.
We're based right near the water on Hobart Harbor. I go down there once every three months. Hobart is so friendly, it's such a great city.
I can get a holistic view of the underlying trends and opportunities from an entire day as soon as I start my day. I think that's a big advantage.
What's it like running support for a global SaaS business from Australia?
I have to structure my day differently, but overall I think it works well. Specifically, I start every day by looking at all issues in the morning from the American time zones. I like to answer them before it's too late in America. By starting my day at the end of their day, I can get a holistic view of the underlying trends and opportunities from an entire day as soon as I start my day. I think that's a big advantage. I can also make sure that everyone gets a response within 24 hours.
This also allows me to fix underlying problems. I spend most of my day looking at processes or anything that's crept up over night. For example, if I see a bug, I'll work with tech during the day to fix the bug. I can work on bigger issues in a relaxed way, assess issues and deal with them.
If I was working from the US, I'd probably focus on answering inbound tickets more.
There are challenges too. For example, many of our customers are in America, and they often assume or expect that we're in America and work in American time zones. When this comes up, I tell people we're an Australian business though, and they usually have a positive response to that. So, I think it still works.
Do you think that there's a specific way to think globally vs locally as an Australian business?
I think you need to be more aware to cultural sensitivities when you're doing global support. It's important to be more open and aware that these types of things could become an issue. With local support, you're dealing with Aussies, and our sense of humor is quite similar across regions.
For example, locally, we use sarcasm a lot. With global support, you can't do that.
How does your support strategy fit into your broader business goals?
We want to make it incredibly simple for someone to create a video. You can't make a bad video through Biteable, so we want to create the same simple and super accessible experience with our support team. If someone is struggling, they can email us and we'll fix the issue for them. I've done everything to fixing things in their video and making wording changes. We want to provide them with an easy, easy experience.
Influx helps with this too. They do most of the frontline support, which frees up more of our time to fix underlying issues. The Influx client captain is now doing a bunch of the in-depth work as well.
What kind of KPIs do you use for customer success? What's your favorite customer success metric?
We've mostly focused on response times so far. For me that was the big thing. We wanted to close all issues within two hours and we've mostly done that. We do that easily every day of the week except for sunday.
I also want things answered correctly first time every time. I track this myself for now, looking at a portion of responses regularly.
How does Influx fit into your broader strategy?
Influx helps me with the 24/7 issue. I can't be online 24 hours myself! They make it remarkably easy.
Before Influx, I was looking for individuals and training them myself. This meant doing the assessments and followups for every single person I hired. It wasn't working out. You find out that some people working remotely aren't professional. They lose focus after a little while. Influx jumped in right away and bridged this gap between remote work and professionalism to provide 24/7 support.
How does training Influx compare to training your direct remote hires?
Training remote staff was time intensive, and difficult and ongoing. I'd find one person and train them, and then I'd have to spend the same amount of time on the next person. With Influx, you train once and then you end up with 24/7 support.
Before Influx, I spent 14 hours training one person - that was two hours per day for seven days of training.
With Influx, you could tell that they were already customer service professionals. With Influx we did maybe two, two hour sessions total. The first one was discussing Biteable, the second one was discussing customer service for Biteable.
Control and professionalism - those were the main two things I wanted. Influx delivered those.
How do you set up Influx for success?
Regular rehashing. I check in every week with the team captain to make sure there's nothing coming up repeatedly. Influx knows that I'm there if they're seeing regular issues.
In the beginning, we started by going through the systems. With customer service, you need to know Biteable and you need to know Intercom, so I ran through the two systems. Start with the basics. If you don't know Biteable, you can't answer questions about it.
I think with a tech startup, you're going to need to keep doing training too, so be ready for that. We just did another one hour session this week for example.
What kind of new things have you been able to do since working with Influx?
I created and improved our help center. I've made it way more user friendly. I'm also now writing up new processes on how to handle tricky customer issues. I'm spending more time working directly with our leadership team working on big pictures initiatives.
With Influx, you train once and then you end up with 24/7 support.
How does working with Influx compare to working with other third party support providers?
Control and professionalism - those were the main two things I wanted. Influx delivered those.
Any predictions for the future of customer support?
Yup, GIFs. I think more companies will start showing people how to do things with GIFs. We get a lot of people that say 'can you show me how?'
Thanks for taking the time!
Thanks for reading! Looking for more? Check out additional interviews and research.