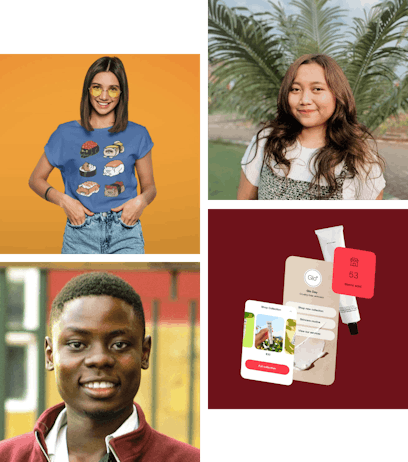 Let's get started!
Deliver an omnichannel support experience and maximize your budget. Launch a fully managed support operation, across all channels and timezones, in a simple pay-as-you-go format.
TRUSTED BY HUNDREDS OF BRANDS, FROM STARTUP TO ENTERPRISE





&nbsp
Live chat
Add a human layer to your customer support and deliver an experience that makes customers want to return.
&nbsp
Email support
Provide 24/7 support and resolve tickets fast with fully trained and experienced agents.
&nbsp
Voice capable
Always on, top-tier voice support for your customers who prefer interactions in real time.
&nbsp
Social
Fast, on brand support for your customers across all social channels. From Facebook to TikTok, 24/7.
Case studies

24/7 support and burst coverage for 20,000 tickets via 30 dedicated agents
76 agents resolve 250,000+ tickets per month with 24/7 coverage, surpassing KPIs

Building a remote support team with consistent culture, standards, and performance

100% customer support for 2x seasonal ticket spikes from 6 dedicated agents
Delivering a quality customer experience on brand and at scale.
Blenders Eyewear partnered with Influx to build a world-class support operation that delivers a 24/7, scalable customer experience.
Let's get started!
Make your support ops fast, flexible and ready for anything with experienced 24/7 support teams working in a simple month to month format.