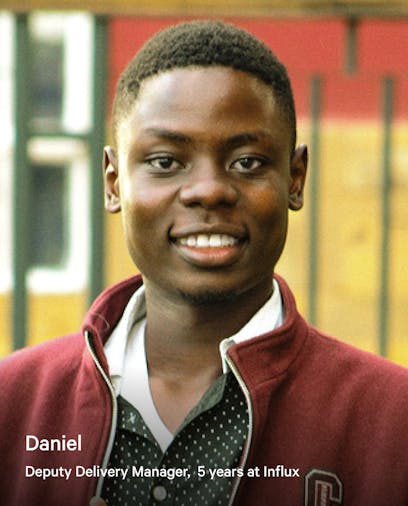 Seasonal customer support
Scale up your support ahead of the 2x ticket spike. Launch a support team in just one week, with flexible, pay as you go pricing.
TRUSTED BY GLOBAL BRANDS FROM STARTUP TO ENTERPRISE






Flexible support operations, designed for seasonality
See the different ways flexible support teams can help grow your business.
&nbsp
Get ahead of backlog
Stay ahead of customer queries and resolve customer issues before they build up.
&nbsp
Go 24/7
Respond to customer questions faster with a support team that takes you 24/7.
&nbsp
No lock-in contracts
Deliver a flexible customer experience at scale with no lock-in contracts.
&nbsp
Start in one week
We pre-train agents to work with new clients. Clear the inbox or launch a long term solution.
respond faster
Respond to customers faster
Stay ahead of customer queries and resolve customer issues before they build up. Whatever the volume, wherever the customer - our team connects directly with your helpdesk so you can respond quickly, even during seasons of scale.
To find out more, get in touch →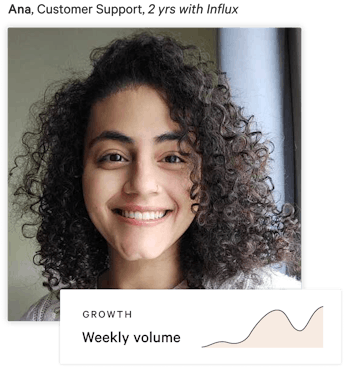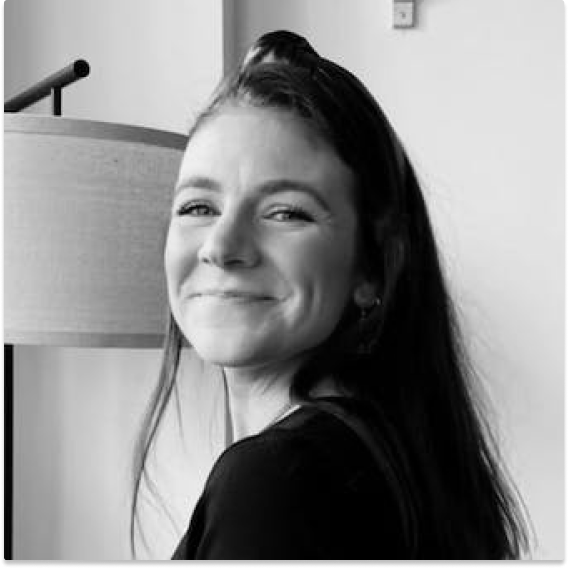 Laurin Thompkin
Head of Customer Support, CASELY

"My first year at CASELY was tough. We had just experienced a seriously high-growth holiday season and were finding it a challenge to respond to customers fast enough. Partnering with Influx has been a game changer! Within our first month ,we were able to reduce our response time from ~10hrs. to 1hr.

CASELY has grown 16,594% over the last 3 years – and having that extra layer of support has been instrumental in bringing our CX to the next level."
Improve automatically
Management and training included
Through three levels of management we get to know your organisation inside out. From training to QA, all teams are fully managed by us – so you can 2x your team without compromising quality.
Ready to learn more? Get in touch →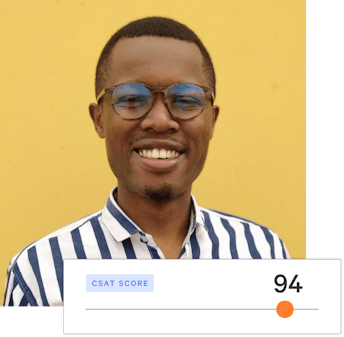 Our results
94%
Blenders achieved a 94% CSAT with Influx while handling 20,000 ticket seasonality burst.
250K
Classpass was able to resolve over 250,000 tickets in one month by partnering with Influx.
3x
Sendle stays flexible using Influx during 3x peaks, maintaining 1 hour response times.
fast onboarding
Launch in 1 week
Start as early as next week with no lock-in contracts. with pre-trained CX professionals, 24/7 coverage and helpdesk integrations, we are ready to get going within a week.
Ready to launch now? Get in touch →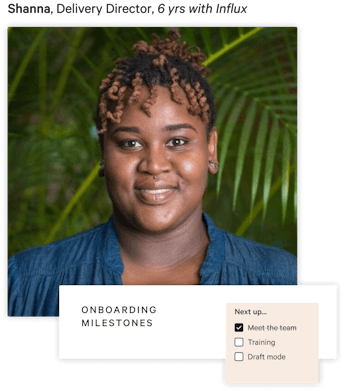 Case studies
See how hypergrowth brands work with Influx to deliver support at scale.
76 agents resolve 250,000+ tickets per month with 24/7 coverage, surpassing KPIs

24/7 dedicated support and burst coverage for 20,000 tickets via 30 agents

Building a remote support team with consistent culture, standards, and performance

24/7 omnichannel support with 2x burst coverage for scale up and burst capacity
Delivering a quality customer experience on brand and at scale
Blenders Eyewear partnered with Influx to delight their customers and grow their business fast.
Hire full-service teams on demand
Make your support ops fast, flexible and ready for anything with experienced 24/7 support teams working month to month.