How it works
We provide a complete call center solution, available 24/7. Our service is month to month with all management and training included.
Case studies
76 agents resolve 250,000+ tickets per month with 24/7 coverage, surpassing KPIs

Burst coverage resolves 2800+ seasonal backlog with 92%+ CSAT after 200%+ customer growth

24/7 dedicated support and burst coverage for 20,000 tickets via 30 agents

Building a remote support team with consistent culture, standards, and performance
Respond fast to every customer
Our trained team responds quickly to every customer issue, question or complaint. We act exactly as you train us to act, helping with refunds, reorders, onboarding, and pre-sales. See how our clients used fast response times to grow 3x in one year, become a market leader and sell in 100+ countries. With a dedicated and scalable support team, you can focus more of your time on building your business.
Management and training included
We run three types of autonomous management to improve response quality, coverage and channel ownership. Every agent reports to a local manager, while we also use a client-specific manager to run client-specific training, QA and reviews. Lastly, we use custom reports to track agent success and compare their performance to benchmarks. This helps with self-management and self-improvement. Learn more about how we learn your business.
Make your existing team even better
We only provide support as you need us. While many of our clients want us to be the first line of support for all inquiries, we can also provide service during coverage gaps and on demand if a team member calls in sick or over the holidays. See how we work with Vend to deliver excellent, 24/7 service at all hours. Another client - Sendle - works with us as a buffer to provide excellent support while they build their own team.
Use your existing help desk
Our system connects directly to your own help desk. We connect to all major help desks including Zendesk, Intercom, Help Scout and Freshdesk. Our team can follow any of your existing processes including escalations, feedback and bug flagging. We answer all tickets using unique user accounts inside your help desk or chat platform, so you have full visibility into everything we do.
Flexibility for high-growth brands
Start with a small team, then expand only as you need us. We can manage just email, then quickly expand into chat, voice, social media and customer onboarding. Most companies start with a Support as a Service team, then add dedicated agents when they're ready for individual contributors to take more ownership.
How to get started - launch in 1 week
We pre-train agents to start with new clients quickly. Our onboarding team can build an initial multi-region team in just one week. To learn more about how to get started and onboarding, get in touch with our sales and onboarding team. If you need short term results, we can clear the inbox in two weeks.
Sample experience
We work with high-growth brands to build exceptional support experiences, 24/7, as they grow and iterate as a business.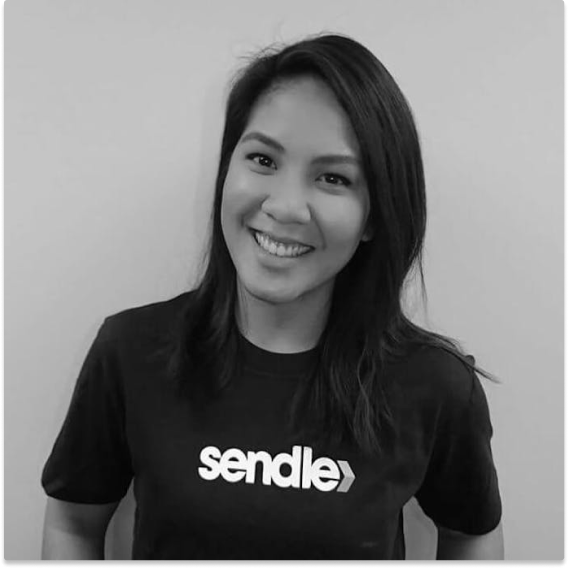 Angela Trinidad
Director of People and Culture, Sendle

"Influx has had a hugely positive impact on our operation and ultimately our customers. They've been the motor running our ship allowing our champs to spread out, focus on complex enquiries and build cadence in delivering quality responses while our company goes through continuous change and growth."
Hire full-service teams on demand
Make your support ops fast, flexible and ready for anything with experienced 24/7 support teams working month to month.